About us
Gridiron Greats Assistance Fund
The Gridiron Greats Assistance Fund (GGAF) is a non-stock non-profit 501( c)(3) organization, providing financial grants and pro bono medical assistance to retire NFL players in dire need. The organization focuses on the humanitarian side of post-football related issues: social services to retired players who are in need due to a variety of reasons such as inadequate disability and/or pensions.nation of social services to retired players who are in need due to a variety of reasons including inadequate disability and pensions.
To assist dire need retired NFL players who were pioneers of the game and have greatly contributed to the NFL's status as the most popular sport in America.
The idea for the Gridiron Greats Assistance Fund started in 2007… because of a stolen Super Bowl ring. Jerry Kramer, NFL Hall of Fame lineman for the Green Bay Packers, had his Super Bowl championship ring stolen. He subsequently had a replica ring produced. He later discovered his original ring was being auctioned online. The auction company returned the original Super Bowl ring to Kramer. In return, Kramer gave his replica ring to the Auction Company where $22,000 was raised. Kramer founded Gridiron Greats and the $22,000 became the initial capital for the organization.
Hands-on assistance to help retired players and their families deal with the hardships they face after football.
• medical assistance
• transportation costs for medical evaluations and surgeries
• housing assistance
• financial assistance for utilities
• medication
• coordination of services for food
• automotive payments
• childcare
Gridiron Greats Board of Directors
Although GGAF is supported by a large and prominent group of hundreds of retired NFL players and coaches who participate in events and initiatives to raise awareness and monies to benefit the needs of their former teammates, our Board of Directors steers success, ongoing:
---
Emeritus Status Board of Directors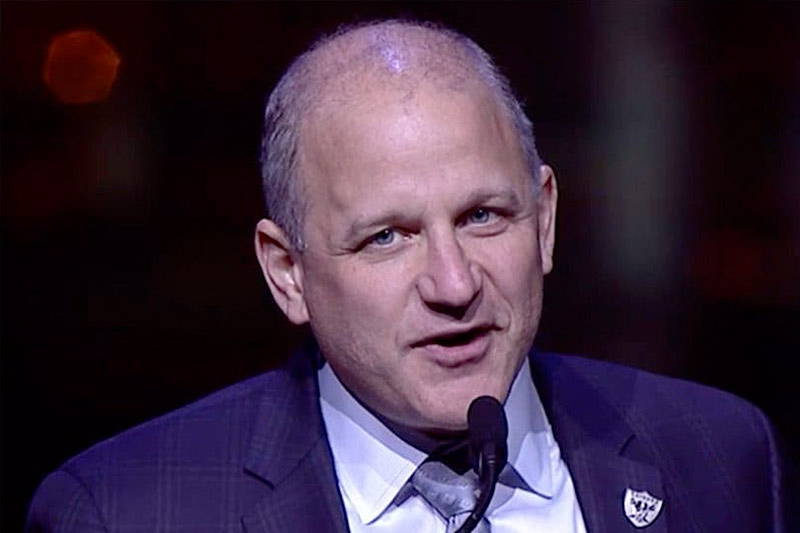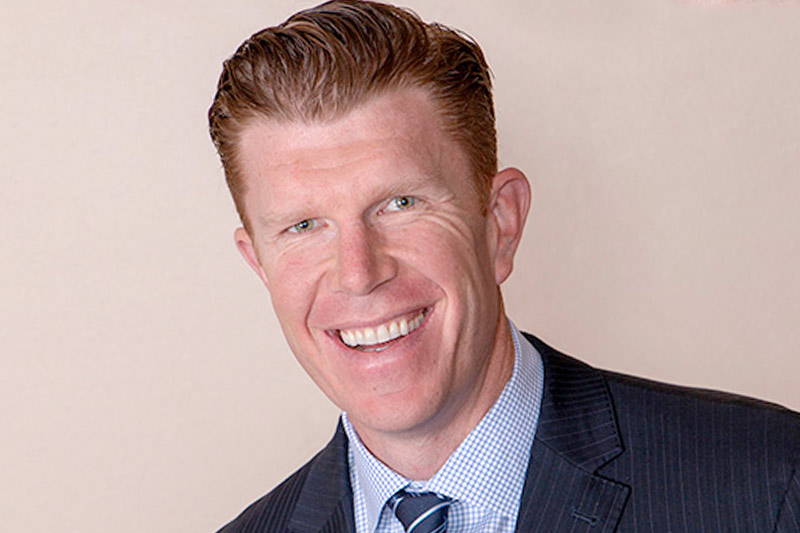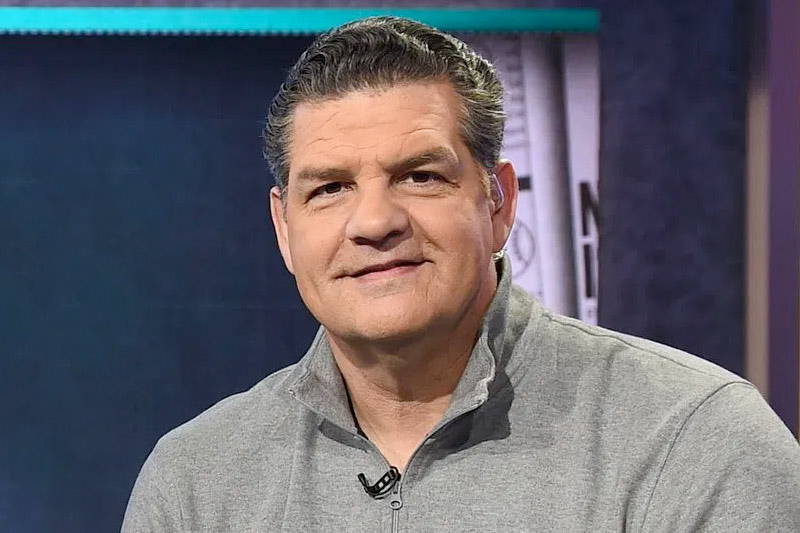 Gridiron Greats Player Advocates
Troy Aikman HOF
Jon Arnett
LemBarney HOF
Bobby Bell HOF
Chris Berman
Elvin Bethea HOF
Fred Bilitnikoff HOF
Matt Birk
Rocky Bleier
Mel Blount HOF
Morris Bradshaw
Terry Bradshaw HOF
Jim Brown HOF
Leroy Butler
Nick Buoniconti HOF
Dick Butkus HOF
Kevin Butler
Harry Carson HOF
Dave Casper HOF
Raymond Chester
Dwight Clark
Mark Clayton
Lee Corso
Bob Costas
Jim Covert
Randy Cross
Larry Csonka
Len Dawson HOF
Joe DeLamielleure HOF
Eric Dickerson HOF
Dan Dierdorf HOF
Conrad Dobler
Tony Dorsett HOF
Carl Eller HOF
John Elway HOF
Gary Fencik
Jeff Fisher
Tom Flores
Chuck Foreman
Dan Fouts HOF
Antonio Freeman
Willie Gault
Joe Gibbs HOF
Mike Golic
Joe Greene HOF
Bob Griese HOF
Jack Ham HOF
Dan Hampton HOF
Franco Harris HOF
Ted Hendricks HOF
Merril Hoge
Don Horn
Paul Hornung HOF
David Humm
Michael Irvin HOF
Chris Gronkowski
Bo Jackson
Ron Jaworski
Jimmy Johnson
Keyshawn Johnson
Daryl Johnston
Ed Jones
Sonny Jurgenson HOF
Jim Kelly HOF
Jim Kiick
Billy Kilmer
Paul Krause HOF
Jack Lambert HOF
Daryle Lamonica
Steve Largent HOF
Marv Levy HOF
Bob Lilly HOF
Larry Little HOF
Howie Long HOF
Ronnie Lott HOF
Mike Lucci
Tom Mack HOF
John Madden HOF
Gino Marchetti HOF
Dan Marino HOF
Jim Marshall
Don Maynard HOF
Hugh McIlhenny
Jim McMahon
Steve McMichael
Bobby Mitchell HOF
Ron Mix HOF
Art Monk HOF
Joe Montana HOF
Emery Moorehead
Jim Morrissey
Anthony Munoz HOF
Joe Namath HOF
John Niland
Jay Novacek
Alan Page HOF
Drew Pearson
Jim Plunkett
Andre Reed
Dan Reeves HOF
Mel Renfro HOF
Jerry Rice HOF
Barry Sanders HOF
Gale Sayers HOF
Bernard Scott
Shannon Sharpe HOF
Sterling Sharpe
Billy Shaw HOF
Don Shula HOF
Mike Singletary HOF
Tony Siragusa
Emmitt Smith HOF
Bart Starr HOF
Roger Staubach HOF
Jan Stenerud HOF
Dwight Stephenson HOF
Lynn Swann HOF
Fran Tarkenton HOF
Vinny Testaverde
Tom Thayer
Yancy Thigpen
Thurman Thomas HOF
Mike Utley
Ricky Watters
Randy White HOF
Dave Wilcox HOF
Otis Wilson
Kellen Winslow HOF
Ickey Woods
Rayfield Wright HOF
Steve Young HOF
Jack Youngblood HOF
Gridiron Greats Executive Team
Karen Wright - Executive Director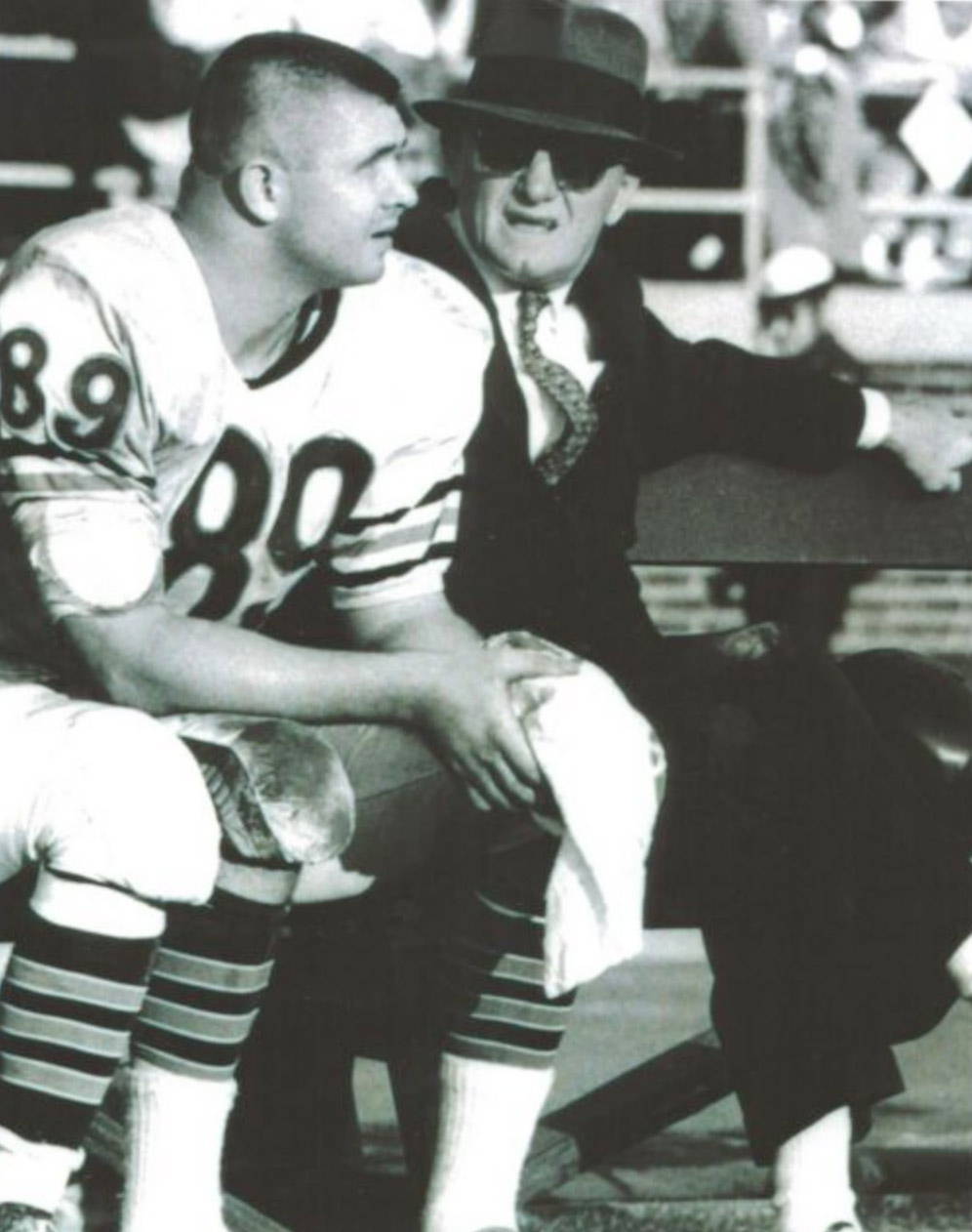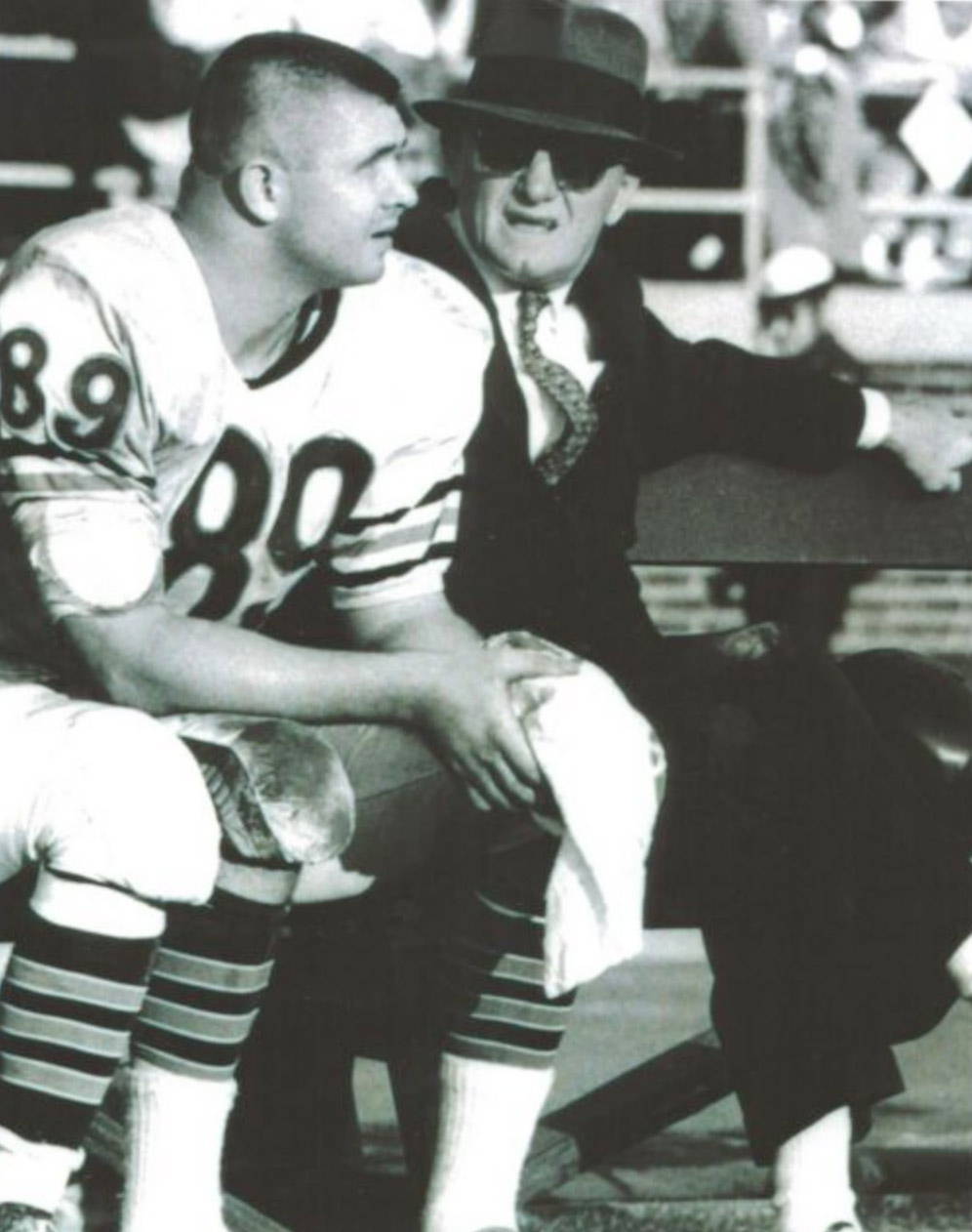 Karen Wright, Executive Director of Gridiron Greats Assistance Fund, has more than 15 years' experience in the sports/entertainment/event and philanthropic community.
Karen worked for 13 years in the high-end gift and collectible retail industry, with the last 6 being the assistant to the owners. Her responsibilities included payroll, inventory control, employee training, customer service, and merchandise sales. She then stayed home for 10 years to raise her 2 children. During that time, she became very active in the PTA, heading various committees to raise funds for programs to enrich the student's learning, and serving as 2nd Vice President for 2 years, 1st Vice President for 2 years and President for 2 years. Volunteering and helping came naturally, and she was also her son's Cub Scout Den Leader for 5 years, and her daughter's Girl Scout Leader for 4 years.
In 2009, she took on a part time position with Gridiron Greats managing the office, assisting players daily and supporting the Executive Director with any tasks needed from event planning to database management. That quickly turned into a full-time position.
In 2019, the opportunity to become the Executive Director of Gridiron Greats presented itself. She now dedicates her time to leading the fight in assisting retired NFL players in medical and financial dire need circumstances. Karen runs every aspect of the charity inclusive of: fundraising, marketing, player intake, executing grants for player assistance, garnering strategic partners in the medical and financial fields, event logistics for fundraisers, partnership execution and managing the many volunteers and advocates that freely give their time to Gridiron Greats.
Karen currently resides in Elk Grove Village, IL with her husband. Her son and daughter are both in college.
Colleen Cates - Player & Family Relations Manager
Colleen Cates has worked as a patient advocate for the Chicago Institute of Neurosurgery and Neuroresearch where she updated families during surgeries and did all patient satisfaction surveys and tours of the hospital. She was also the Life Care Manager for our sister charity, After the Impact Fund, and handled all client prescreening and administrative duties along with client application coordination. She has a B.A. in psychology from DePaul University and has assisted in fundraising for Children's Memorial Hospital, The Brain Tumor Association and Autism Speaks. Her responsibilities include player and family relations, application organization and administrative duties along with fundraising support.
Steve Jennerjohn - Treasurer/Secretary
Been in Banking for 34 years, including last 25 years as Chief Financial Officer. Am a member of the AICPA and WICPA as I received my CPA designation in 1991.
Been involved in many non-profit organizations serving in various capacities, including such as the local YMCA; Door County Fair Association and local Catholic church and Catholic school. I have assisted Gridiron Greats since 2007 and I'm honored to be Treasurer/Secretary for this important organization.
Andrew Morton - Chief Legal Counsel
Andrew Morton is a Partner at Handler Thayer LLP and Chair of the firm's Sports & Entertainment Law Group. Andrew's innovative practice operates at the intersection of celebrity and philanthropy, comprising all aspects of high-profile nonprofit engagement – from the initial formation of a tax-exempt organization, to the ongoing oversight, compliance, governance and reporting consistent with legal requirements and best practices. His clients include professional athletes, Olympians, actors, entertainers, artists, chefs and others with strong personal brand.
Andrew currently serves on the Board of Directors for the Giving Back Fund, the Alliance to Stop Slavery & End Trafficking (ASSET), and OneBlue, as well as the advisory board for the Pennsylvania Law School Public Service Program.
Vincent Hudson - Medical Advisor
Vinnie Hudson, PhD, DPT, MBA, ATC, has been rehabilitating sports injuries for 28 years. He currently serves as Chief Operating Officer for OAA Orthopaedic Specialists in Allentown, Pennsylvania. He has worked with professional athletes in the NBA, NFL and MLB, including serving as Team Physical Therapist for the Orlando Magic and as a consultant with the Atlanta Falcons and Philadelphia Phillies. He remains a personal physical therapist for 12 professional athletes.
Dr. Hudson has also served the athletic population at all collegiate levels, including University of Florida, Rutgers University, Cheyney University, Swarthmore College and Delaware Valley College. He developed and serves as Program Director in Athletic Training and as a Professor of Orthopedics in the School of Physical Therapy at the University of Central Florida.
Additionally, Dr. Hudson is the Chairman of the Medical Advisory Board for the National Wrestling Coaches Association and is the Medical Advisor for Mike Ditka's Gridiron Greats Assistance Fund. Dr. Hudson holds several advanced degrees, including a PhD, a DPT and MSPT and an MBA. He is licensed in physical therapy and athletic training.
Mark Lewis - Event Director, Gridiron Greats of Michigan
Mark Lewis is a University of Michigan graduate and has worked in the Steel and Manufacturing Industry for over 34 years. Mark is the co-founder of the Gridiron Greats Hall of Fame Dinner in Michigan starting in 2009. Mark became passionate about the cause after seeing several former players struggling physically and/or financially. Mark has grown the event from 120 people to over 700 participants and dedicates all of his off time towards fundraising for the Gridiron Greats.
Gordon Miller has devoted more than 20 years to the pursuit of excellence in design and innovation. An accomplished designer and engineer in his own right, Mr. Miller first focused his attention on K-12 and higher education solutions and then corporate websites and decision support systems. Since 1996, Mr. Miller has developed a rapidly expanding base of mission critical government projects including efforts for the US Dept. of Defense, US Navy, US Army, US Dept. of Education, US Dept. of Housing and Urban Development, US Dept. of State and US Dept. of Homeland Security.
Before founding G3 Systems in November 1993, Mr. Miller was Founder and Director of the Multimedia Lab at Virginia Tech. While Director of the Multimedia Lab, Mr. Miller assisted over 400 faculty and students working on more than 150 projects during his 5 years there. Once he founded G3 Systems, Mr. Miller distinguished himself further by earning international design awards in the area of Corporate Presentations, Educational Applications, Technical Training and Interface Design.
While serving as faculty in the Dean's Office in Engineering at Virginia Tech, Mr. Miller embarked upon his PhD studies in Human Factors Engineering, first in Industrial Engineering and then Computer Science before deferring his studies to focus on launching G3 Systems. Mr. Miller completed his Masters degree at Virginia Tech in 1991 and earned a Bachelors of Fine Art in Design from Virginia Commonwealth University in 1987. It is this unique balance of design, engineering and human factors that has formed the foundation for his ongoing success.
Mr. Miller is a Founding Fellow for the Center for Human Computer Interaction at Virginia Tech. He has guided G3 Systems through the Software Engineering Institute CMM Level 3 Certification process. Mr. Miller continues to focus his research and development efforts in the areas of Interface Design, Systems Integration, Training Development and Modeling and Simulation.
Mr. Miller is Founder and Managing Partner of G3i Ventures, LLC which serves early stage and emerging growth companies through a unique strategy based on dramatically increasing revenue in order to minimize the need for additional future investors thus maximizing founder value and preserving valuable founder equity. Mr. Miller uses revenue and profits from existing ventures to fund other ventures. Over the last 16 years, Miller has invested over $2 Million in 12 companies creating over $100 Million (50x) in value for those companies he has invested in while returning an average of a 5x personal return on investment (ROI).
Gridiron Greats Advisory Council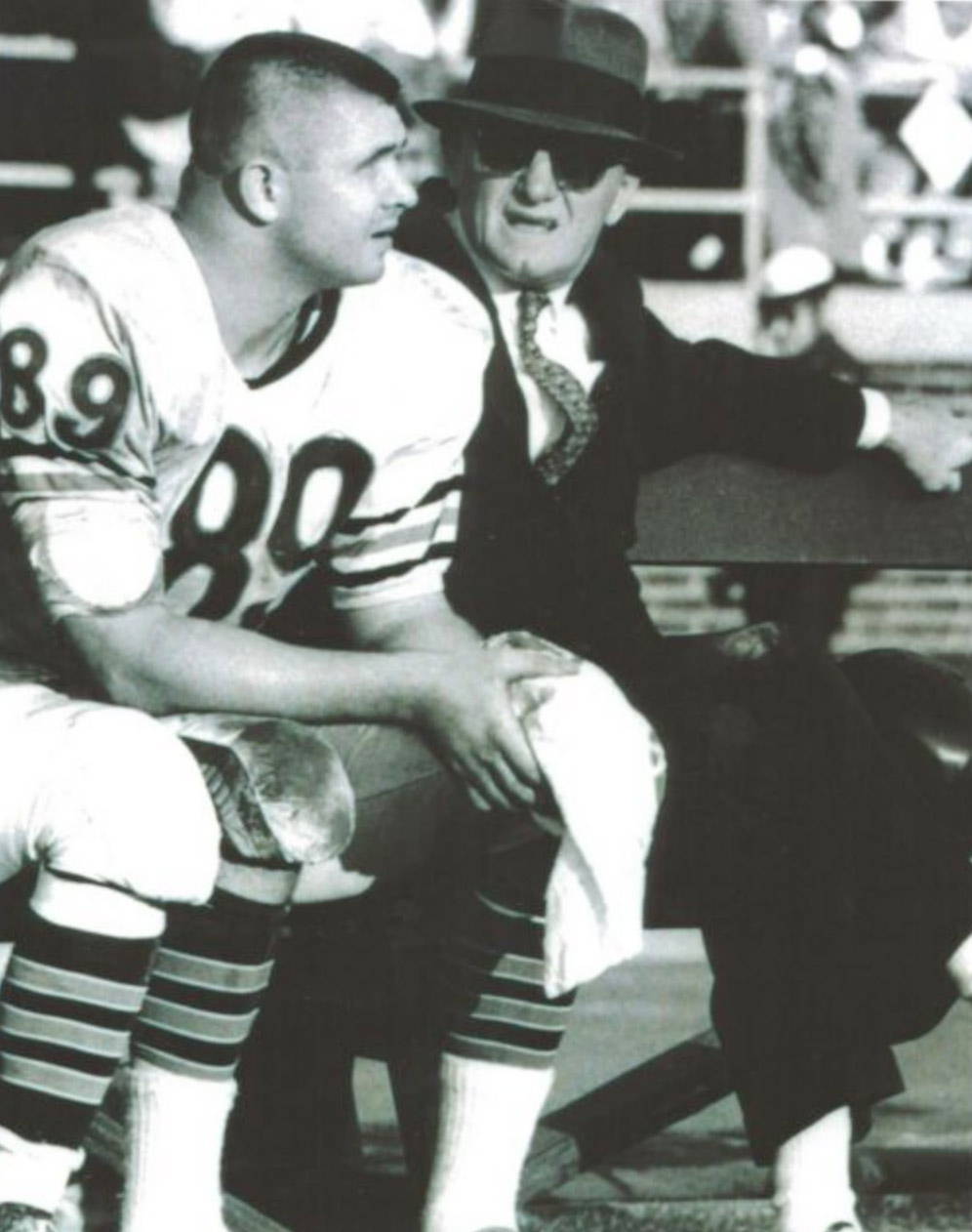 Former NFL quarterback for the Houston Oilers and Oakland Raiders is a respected philanthropist and businessman. Dan currently sits on the Advisory Council for both After the Impact Fund and the Gridiron Greats Assistance Fund.
Former NFL quarterback for the Packers, Broncos, Browns and Chargers. Don is a passionate advocate for former players and their families and currently sits on the Advisory Council for both After the Impact Fund and the Gridiron Greats Assistance Fund
Jordan Joseph Payton – Cleveland Browns Wide Receiver from Santa Monica, California, Jordan Payton was a standout student-athlete at the University of California Los Angeles. Stemming from Oaks Christian High School, the California native went on to pioneer the resurgence of UCLA Football. Leaving as UCLA's All-Time leading pass catcher and the only receiver to catch over 200 passes, Payton cemented his legacy in each of this last two seasons, while giving back to the community that he so dearly loves. In the 2016 draft, Payton was selected by the Cleveland Browns and in fall of 2016, he became one of few young players to sit on the Gridiron Greats Assistant Fund's Advisory Board. "I am extremely passionate about advancing the NFL for not only the current players but all of the Greats that paved the way for this amazing game before us. Gridiron Greats Assistance Fund, is a trailblazing organization that tackles a lot of unfulfilled areas for our Greats post career and continues to find avenues to bridge the gaps for player longevity, health and overall wellbeing. I am ecstatic to be on the Advisory Board as young player, helping them carve out new opportunities and being an advocate for creating awareness." Jordan looks to leave his mark on an historic league as both an outstanding player and respected philanthropist.
Mr. Wilkinson is the V.P., Head of Institutional Sales, at ULLICO Investment Advisors.   He has spent the last 25 years in the institutional investment industry. Prior to joining ULLICO, Neal was Founder and CEO at Sparta Asset Management, LLC. Mr. Wilkinson has also demonstrated a passionate commitment to charitable works. He serves on the National Advisory Boards of After the Impact Fund, Inc., Gridiron Greats Assistance Fund, Ind., Good Sports, Inc., The Loveall Foundation for Children and the Western States Leukemia/Lymphoma Society.
Neal is a graduate of James Madison University and a 1988 NFL Draft pick as a Tight End for the Green Bay Packers. He resides in Elmhurst, IL with his wife Caroline, son Wyatt (20) and daughter Mackenzie (17).

Mark Singleton, Vice President of Sales and Marketing, Rudolph Foods Company
As the Vice President of Sales and Marketing at Rudolph Foods Company, the world's largest manufacturer of pork rinds, Mark Singleton has accumulated diverse experience in sales, marketing and business development. Joining the company in 2003, Singleton has helped to grow the Rudolph Foods brands, including Southern Recipe, Pepe's and Lee's pork rinds, as well as Gaslamp Popcorn. Preceding his position at Rudolph Foods, Singleton served as the President of Cantrell International, adding 12 years to his total 25 years in the food industry.
Through brand expansions, the introduction of new brands and the sometimes-volatile food industry, Singleton has helped the company to continue to grow – all while serving the consumer.
Most notably, he helped to pioneer National Pork Rind Appreciation Day by lobbying for the government to recognize the first Sunday in February as such. As a result of his work, Rudolph Foods partners with the Gridiron Greats Assistance Fund annually to advocate for retired National Football League (NFL) players in dire need as well as for National Pork Rind Appreciation Day. This day speaks to both consumers and football fans on Super Bowl Sunday, bringing America's love for "pigs skins" and pork rinds together for one day.
Most recently, Singleton served as the Chairman of the Snack Food Association, drawing on his experience to create a larger platform for pork rind snacks as the food industry evolves. Reigning as Chairman allowed Singleton to be a voice for the snack food industry before government and provide support to the association's members through research, education and promotion.
Singleton's distinguished career began after graduating from Southern Methodist University in 1981, and he now resides in Trophy Club, Texas with his wife, Cheri, as a father of three and a grandfather of two. He is an avid football fan and a lover of all things involving hunting, fishing and outdoor life. 
Craig Grabiner leads business development and marketing for Brown, Brown and Gomberg/CPS – one of the nation's leading insurance and financial services brokerage general agencies. During his career, Grabiner has gained extensive experience developing sales, marketing and PR programs for some of the best-known brands in financial services, sports and technology.
Prior to his tenure at Brown, Brown and Gomberg/CPS, Grabiner served as an independent sales, marketing and communication consultant. Some of his notable clients included BMO Financial Group, Harris Bank, BNP Paribas, Eurex's US Futures Exchange, The University of Oklahoma Athletic Department and Marqeta, a venture-backed financial technology startup.
Earlier in his career, Grabiner was Director of Corporate Communications and Broadcasting at the Chicago Board of Trade (CBOT), one of the world's largest financial exchanges. At the CBOT, he was responsible for corporate media relations and was regularly quoted on Exchange-related matters in national business publications. Grabiner was also a VP of Communications at JPMorgan Chase, where he led internal and external communications for the firm's commercial banking business unit.
Craig earned his bachelor's degree in Journalism from the University of Illinois at Urbana-Champaign.
Jade Thamasucharit – Envisionit Media. As a counselor, connector, and leader, Jade believes that the magic of business is all about people. His ability to see into the hearts of stakeholders has allowed him to affect positive change for two decades at enterprise organizations in executive finance and marketing roles. Jade is currently a principal and director at a Chicago-based digital marketing firm where he helps to bring together the right players to solve problems for Fortune 1000 companies in a manner that is authentic, creative, and goal-oriented. True to his spirit of being "people first," he also serves as a member of The V Foundation for Cancer Research Chicago Board of Directors.
Eric manages the Government and Community Affairs operations within Oasis. He is responsible for developing the legislative and regulatory direction the company of the firm. In addition he manages our community outreach programs such as MADD Illinois, and various Veterans organizations.
Prior to joining Oasis Legal Finance, Eric was the President and Executive Director for Operation Homefront Illinois, an organization that supports the members of the military and their families. He was previously the Chief of Staff for the Lt. Governor of Illinois. Eric served for 22 years in the United States Army and National Guard and retired as a Command Sergeant Major. His background was in Military Intelligence, Counter Intelligence and Military Police Operations.
Eric has a B.S. from the University of Illinois at Chicago in Business.
Dr. Kristine Setting Clark – San Francisco State University and University of San Francisco graduate and author Dr. Kristine Setting Clark was a long-time feature writer for the San Francisco 49ers' and Dallas Cowboys' Gameday Magazine. A gifted athlete in her own right, physical education teacher, wife, mother, and later, a high school administrator and college professor, Dr. Clark has never let anything stand in the way of her goals; not even a life threatening bout with Hodgkin's Disease, blindness in both eyes for ten months, and the resulting partial blindness, at age 26. Her passion for life, her incredible optimism, and her drive to live life to the fullest has endeared her to her former students, friends and to those on whom she's written, including her childhood football idol and close friend, Bob St. Clair of the San Francisco 49ers.
Besides Undefeated, Untied, and Uninvited: A Documentary of the 1951 University of San Francisco Dons' Football Team, she has authored nine other books: Legends of the Hall: 1950s, St Clair: I'll Take It Raw: The life of former San Francisco 49er and Hall of Fame member, Bob St. Clair (foreword by Gino Marchetti), Lilly: A Cowboy's Story – The life of former Dallas Cowboys and Hall of Fame member, Bob Lilly (foreword by Roger Staubach),Title: Nothing Comes Easy – The life of former football great and Hall of Fame
Native of Kingsburg, California and California State University @ Fresno graduate, Mark Pinheiro has recently retired as Northern California District Manager with Miller Chemical and Fertilizer, LLC after serving 40 years with the company. Now retired, Mark is directing his energies towards his new position as an Advisory Board Representative of the Gridiron Greats Assistance Fund in order to help those gridiron players who helped make the game what it is today.Text
Advisory Council Membership FAQs
What exactly is the GGAF Advisory Council?
The GGAF Advisory Council is a team of experts, specializing in a range of business-critical areas, that develop strategy and implementation plans for their specified area. The goal of the Advisory Council is to help the Greats move the mission forward by leveraging their individual knowledge, skills and abilities
Do Advisory Council members also sit on the Board of Directors?
No. Though Advisory Council members are critical to the success of our organization, they do not have voting rights like a Board of Directors member would.
How does someone get onto an Advisory Council?
Advisory Council membership is by invitation only. This invitation could come from either the President of the GGAF or a member of the Board of Directors.

What are the different Advisory Councils?
Current Advisory Councils under consideration:
Healthcare/Medical

Fundraising

Legal

Insurance

Public Relations

Organizational Finance

Accounting

Financial Planning

Social Media/Online Presence

Marketing

Ambassador/Volunteer Program

Human Resources/Job Placement

Social Work/Public Assistance
What will I do, specifically, on an Advisory Council?
Inaugural Advisory Council members will need to define scope and write Advisory Council member descriptions. We would also ask that the inaugural members play an active role in recruiting additional Advisory Council members.
Once the initial team has been identified, Advisory Council members will be expected to attend monthly meetings to discuss progress on Advisory Council projects and programs.
Below are a few more specifics as it relates to the Advisory Council role:
Serve as a mentor and expert for Board of Director and President

Serve as an advocate for the Gridiron Greats, networking on the organizations behalf

Fundraising for the GGAF throughout the year
Are there any other membership requirements?
In addition to attending meetings and leading efforts for your specific area, each member is expected to donate or raise a minimum of $10,000 to the organization.
What do I receive in return for my membership?
In addition to being part of a highly visible philanthropic organization, you will automatically be enrolled in our "Hall of Fame." Hall of Fame members are invited to an annual luncheon with an actual NFL Hall of Famer along with honorable mention during all of the GGAF events.
In addition, you will receive VIP access to all GGAF events, your name on our company letterhead, name and recognition on our website, blogs and newsletters and logo exposure on our partner page.
Premier Stem Cell Institute

Increase solutions for players who apply to GGAF for assistance

Expand GGAF assistance programs across the US. This will allow us to help more players in a more cost effective way as well as those who cannot travel far distances.

Help change a life
The Gridiron Greats has formed a multi-million dollar medical program which is a humanitarian initiative intended to provide a wide variety of medical treatments to retired NFL players with little or no means to pay for medical care. Players who qualify will not incur any costs for evaluations, medical procedures or rehabilitation they may receive.
This program is made possible by the generosity of multiple facilities with world-class specialists featured below.
If you are a medical facility who wants to apply to our medical program please contact us at (847) 656-5487.
---
| | | |
| --- | --- | --- |
| | | |
| | | |
| | | |
| | | |
| BIRI - Brain Injury Research Institute | | |
| | | |
Medical Provider Application Process
Contact Gridiron Greats with following documentation:

Name(s) / CV of all medical staff who will directly care for athletes

Name/credentials of all medical providers and institutions

Copies of malpractice and liability insurance of each provider and institution

Information will be passed to Gridiron Greats Medical Advisory Board

Medical Advisory Board will meet monthly to evaluate applications

Further documentation may be requested

Board visits facility (at facility's expense) to interview staff

Review policies and procedures for treatment

Medical Advisory Team will provide recommendations to Medical Board
The entire process to take less than 45 days approval

Vincent Hudson – GGAF Chairman of Medical Committee will get back to the applicants